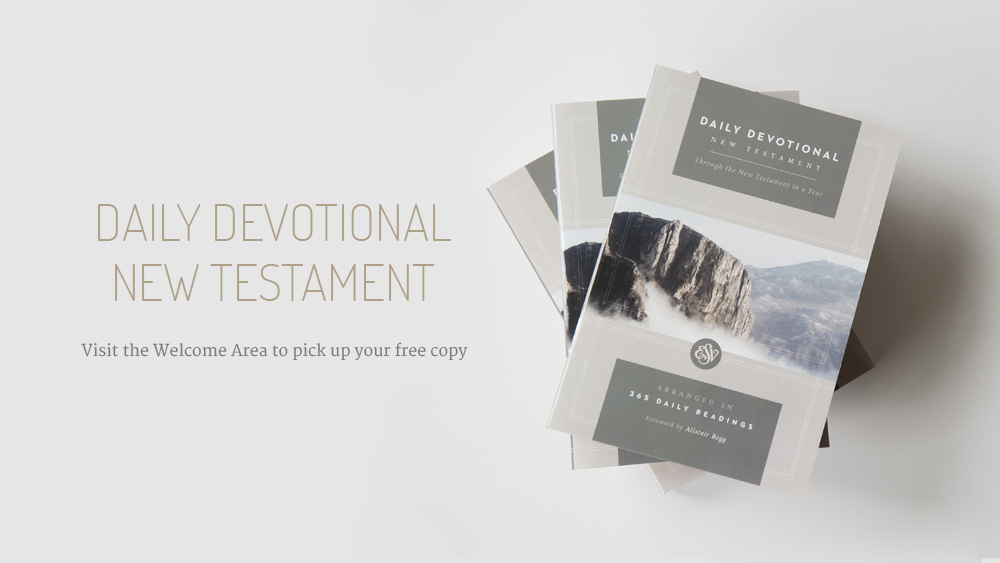 Do You Have Few Minutes?
Posted on
Happy New Year!
As the new year approaches, many of us are thinking about resolutions to improve our health and well-being for 2019. Working out, eating better, and getting more sleep top many lists, but what about resolving to read the Bible on a regular basis?
In August 2018, our friends at crossway.org surveyed over 11,000 readers, asking questions about how much time readers spent on Facebook, YouTube, TV, podcasts, hobbies, and housework. They then compared those responses with the average amount of time it takes to read various portions of Scripture.
Here's what they discovered: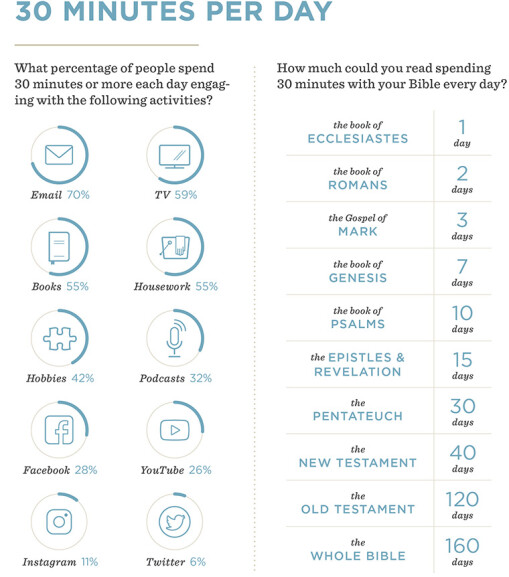 By setting aside just a few focused minutes each day, you could read through the entire Bible!

Still not convinced? We have a free resource that can help you read through the New Testament in a year. The Daily Devotional New Testament contains 365 daily readings and includes reflections and encouragements from the text.
Pick up your complimentary copy from the Welcome Area this Sunday and make daily Bible reading a new habit for 2019!