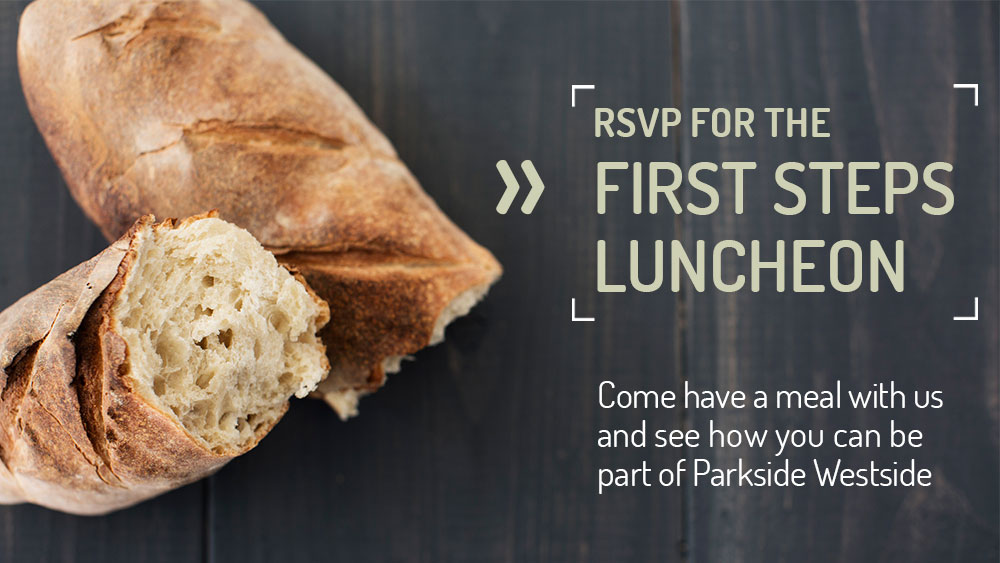 First Steps Luncheon: Nov. 11, 2018
Posted on
If you've recently started attending Parkside Church Westside, then join us for a First Steps Luncheon on Nov. 11. We'll provide lunch after the Sunday service and introduce you to some people on our church leadership team. The lunch is free and we just need your RSVP.
First Steps Luncheon
Sunday, November 11 | 11:15 am in Room 102

Questions? Send us an email or give us a call at 216.430.0585.