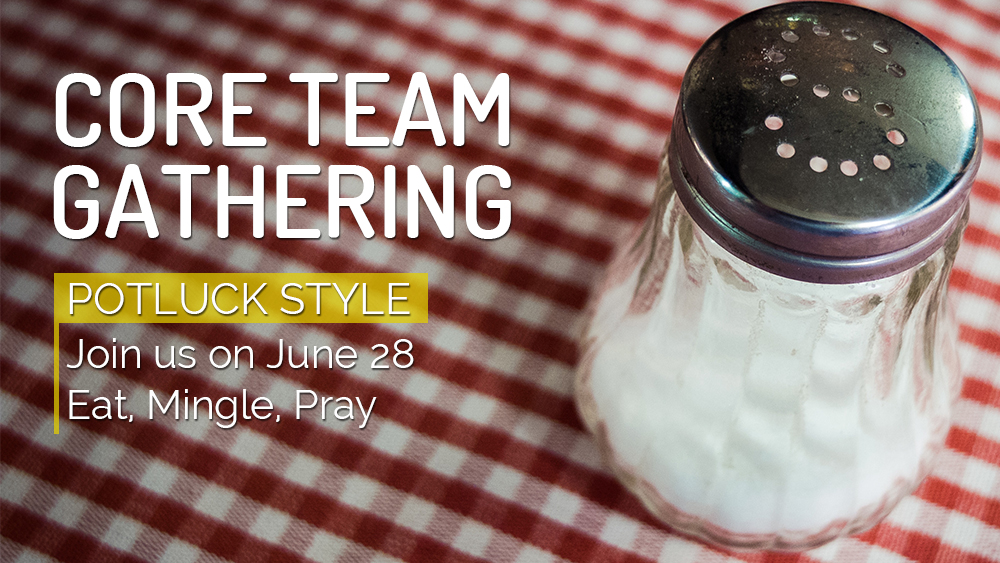 Core Team Gathering: Potluck Style
Posted on
Eat, Mingle, Pray
For the Core Team Gathering scheduled on June 28 we are going to swtich up the format for the evening and do things poluck style. We'll provide the hamburgers and hot dogs and you bring along a dish to share. We think this causal time together to eat, mingle and pray will be a great way for us to increasingly know one another.
Want to help?
If you consider yourself a bit of a grill master we'd be glad to turn over the grilling responsibilities to you for the evening. If you are able to bring along your own grill that would be ideal. However, if you've got the skills but are in need of a grill we can make that happen. Send us an email and let us know if you're interested.
Location Change
Just a reminder that during these summer months we will now be meeting at the Masonic Temple in Lakewood. It is a historical facility in Lakewood that was built 100 years ago. We will continue to meet twice a month from 5-7pm. Click here to get to the church calendar that has a listing for the CTG. There is plenty of free public parking available and it sits adjacent to Kauffman Park, which will be a great place for children to play while we meet. Childcare will be provided for children (birth through the 5th grade) during the CTGs. We strongly urge parents to notify us in advance if their children are coming so we can meet the needs of those attending. Please send Rachel an .
The Lakewood Masonic Temple
15300 Detroit Ave.
Lakewood, OH 44107