Our Team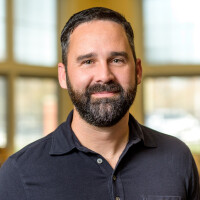 Matt McAlvey
Lead Pastor
E-Mail:

Matt McAlvey started at Parkside Church, Chagrin Falls, Ohio, in July of 2001 and served in various roles on the pastoral team. In 2015, he was commissioned by the church leadership to help start and lead Parkside Church Westside. He graduated from Cornerstone University in Grand Rapids, MI, and received his MA in Christian Studies from Trinity Evangelical Divinity School in Chicago, IL. In his spare time, you'll find him with his wife, Beth, and their three sons, Titus, Graham and Carter, or out on a run.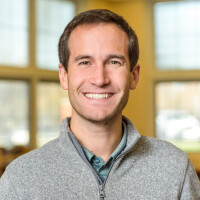 Nate Vogel
Pastoral Team
E-Mail:

Nate grew up in Grand Rapids, Michigan, graduated from Taylor University, and received his MDiv from Midwestern Seminary. He joined Parkside Church Bainbridge's pastoral team in 2014 as an intern, and then gladly agreed to become a part of the team at Parkside Church Westside when it was planted in 2015. In his free time, he enjoys spending time with his wife Emma and their kids (Flo and Duncan), going for walks around Lakewood, being outdoors, and brewing good coffee.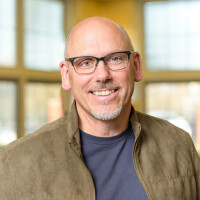 Jeff Port
Pastoral Team
E-Mail:

A graduate from Solon High school, Jeff received his B.A. in English from Wheaton College and earned an M.A. in English from Ohio University. He and his wife, Karen, have been married for over 35 years and have three adult children, Katie, Stephen, and Aaron, two grandchildren, and more on the way! Jeff retired in the spring of 2019 from Strongsville City Schools where he taught middle school English for the past 32 years. He and Karen enjoy camping and hiking, and only have two states left in Jeff's quest to visit all 50. His favorite reads are Up from Slavery , the autobiography of Booker T. Washington, and Harper Lee's classic, To Kill a Mockingbird.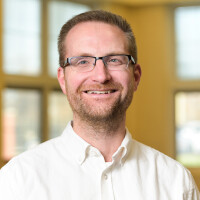 Don MacDonald
Elder
E-Mail:

Don grew up in Rocky River and received his undergraduate degree in education from Youngstown State, and a master's degree in Educational Technology from Cleveland State. He currently teaches 7th grade math at Rocky River Middle School. Don is married to Julie and they have two kids, Kaitlyn and Joshua.
Dan Miller was raised on a small farm in Indiana. He and his wife, Melissa, moved to the Cleveland area in 2000 for Dan's work as a commercial airline pilot. Dan received an MA from Moody Theological Seminary. The Cleveland area is where all four of their children were born and now call home, Gabe, Mya, Nate and Lyla. You can find them on a local hike or cheering at a baseball game.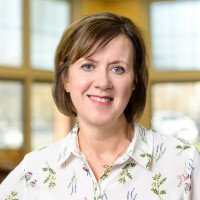 Lisa Lenhart
Children's Ministry Coordinator
E-Mail:

Lisa Lenhart grew up in Northeast Ohio, but has been a Clevelander for over 30 years. Lisa received her undergraduate degree in education from Bowling Green State University, her master's degree from John Carroll University, and a doctorate from Kent State University. She has been a professor at The University of Akron for over 20 years. Lisa has two grown daughters, Hannah and Emma, who she loves spending time with.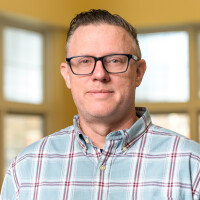 Jared Jolley
Music Coordinator
E-Mail:

Jared Jolley grew up in Elyria, Ohio, and attended Open Door Christian School for the majority of his youth. After taking a variety of art courses at community college, Jared ultimately decided to pursue his love of music. Having traveled extensively with a band, God introduced Jared to his wife, Cristina, at a concert in Atlanta, Georgia. They married in 2008 and have two sons, Lukas, 9, and Jake, 7. Just this past year, they moved from Lakewood to Strongsville. Jared previously led worship at Cross Point Church for the last few years and works full time at his family's mechanical business, E.M. Service, in Elyria. He enjoys spending time with family and friends, and being creative with music and arts.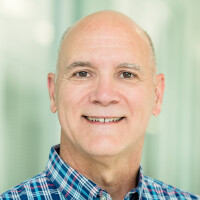 Tom Salopek
Facility Manager
E-Mail:

Tom has 36 years of experience working in Supply Chain Management. He has been employed in the commercial roofing industry since 1986. During that time his duties have included management responsibilities in purchasing, inventory, distribution, transportation, warehousing and facilities management. In addition, he has experience in Total Quality Management and as a Lead Internal Auditor in an ISO 9001 quality system environment for design and manufacture and ISO 14001 quality system for environmental management. Tom has been married to Marge for 43 years, and together they share three children, seven grandchildren and are blessed to have them all living nearby in the Cleveland area. Some areas of personal interest include spending time with family, sports, music, and doing work on his 114 year-old Lakewood home.
Krista Stoicoiu
Ministry Assistant
E-Mail:

Krista is a native Clevelander. She attended Ohio University, where she received a B.S. in Education. Krista and Tommy married in 2009 after being introduced by a mutual friend. In 2014, Krista stepped away from teaching to be a stay-at-home mom to Bentley and Caleb. Their family lives in Strongsville and has attended Parkside Church Westside since 2017.