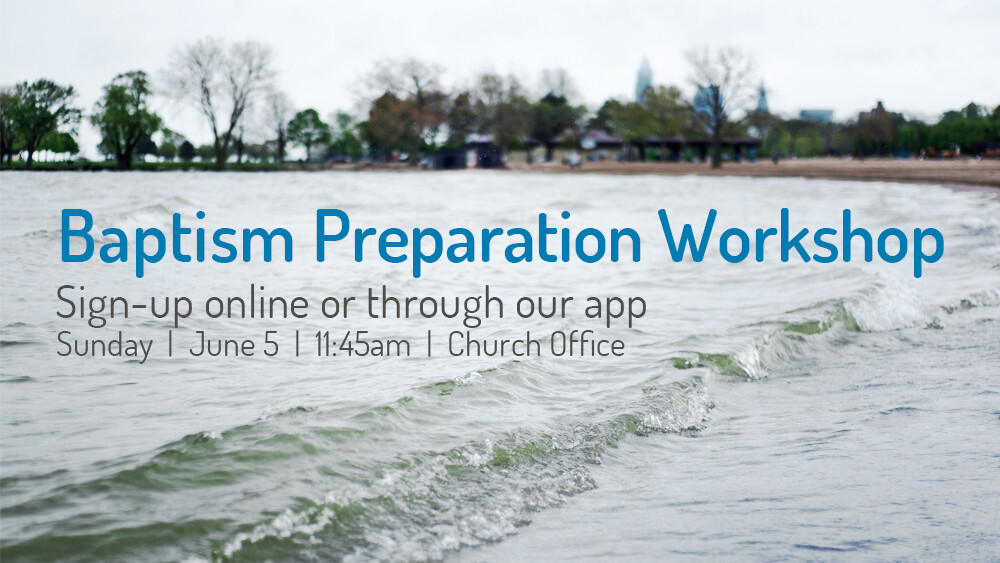 Baptism Preparation Workshop - Summer 2016
Posted on
Baptism is a unique and important ritual of the church. People differ as to who should get wet, when, and how much water should be used, but since the birth of Christianity, new converts have always been baptized because baptism symbolizes salvation.
We can look to the general pattern that emerges in the book of Acts where people come to saving faith in Jesus and then get baptized. In a five second event, we see the good news of Jesus displayed as Christians are immersed in water, representing the death and burial of Jesus, and, lifted out of the water, representing the resurrection of Jesus.
This symbolic act demonstrates that as followers of Christ, we understand that Jesus stood in our place, for our sins and for our salvation, and that with His resurrection, He gave us new life empowered by the Holy Spirit. In baptism, we see the gospel with our eyes.
It is right for Christians to be baptized for at least these three reasons:
It follows the example set up Jesus

Jesus commanded it

It demonstrates that I really am a Christian
It may be that you've become a Christian through your time at Parkside Church Westside, but you haven't really told anyone. If that's the case, we thank God for what he's doing in you, and want to help you follow through in baptism because God will use it to strengthen your soul.
On the last Sunday in July, we are planning to baptize those who have recently come to saving faith in Jesus Christ, or, who have been a Christian, but have not yet been baptized.
If you have questions about being baptized please let us know. Someone on our leadership team will be glad to follow-up with you and think about what might be best for you going forward. Also, earlier in May, Matt preached a sermon called, Be Baptized. If you missed it you can watch or listen to it over on our website.
Important Dates
To help you prepare, we will have two Baptism Preparation Workshops this summer. After Sunday's service at Garfield Middle School, we will head over to the church offices to work through Biblical material related to baptism and cover the details for the baptism service. The same material will be covered on both days, so you only need to attend one workshop. We'll provide lunch and need an RSVP from you.
Baptism Preparation Workshops

Baptism Service

Sunday, July 31, 12:00pm, Edgewater Park Beach