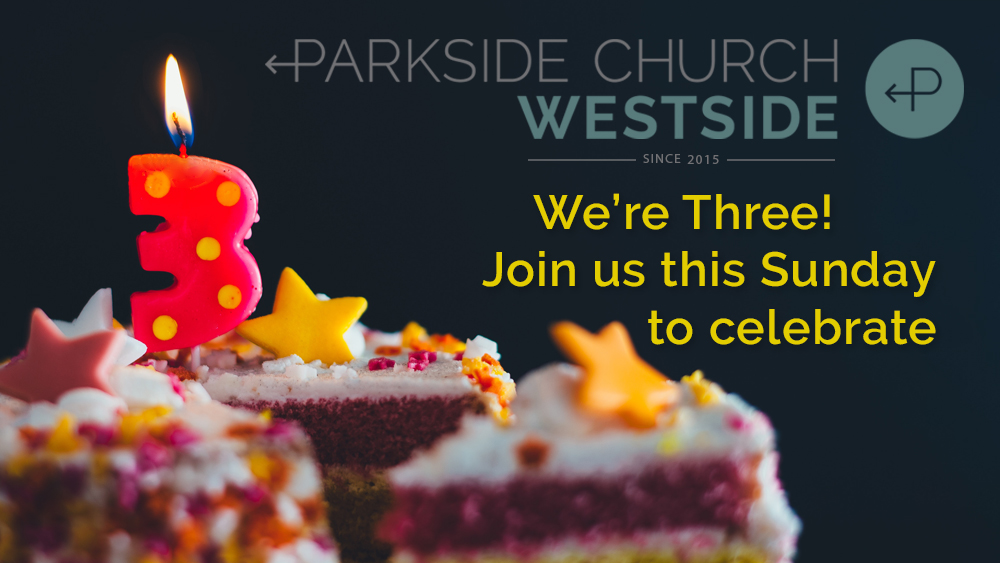 Happy 3rd Birthday Parkside Westside!
Posted on
As we mark our third year together as a church family, we would like to know if you have any memories from the past few years that you'd be willing to share.
What sticks out to you? It could be a moment, an encouragement, a lesson, or a conversation that God has brought to mind. If you have something that you'd like to share, click on the here or on the "share your thoughts" link below to leave us a note (it can be anonymous.)
Depending on how many responses we get, and if time permits, we may share a few of your comments this Sunday.
And yes, there will be donuts!