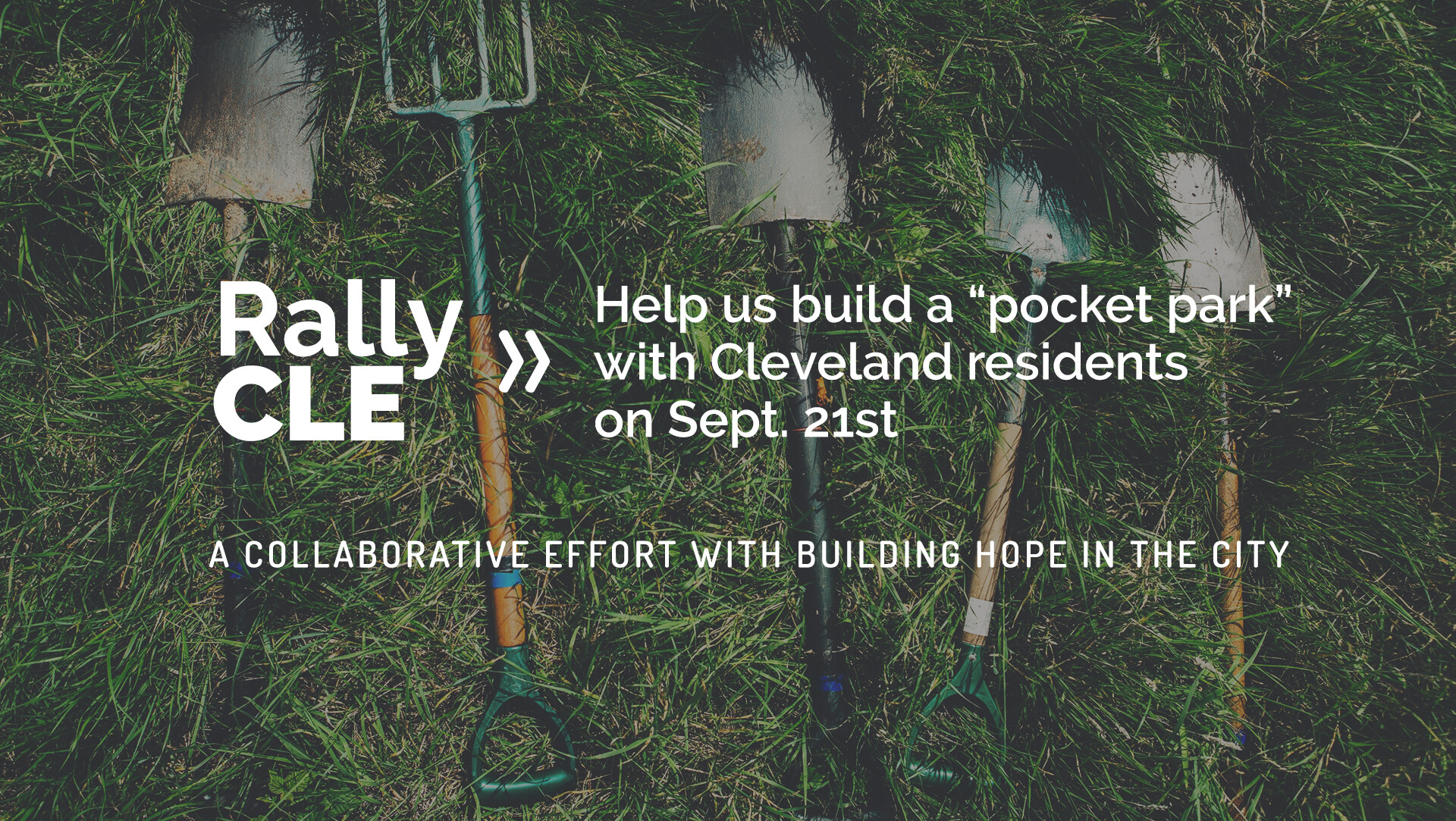 Rally CLE: Building Hope In The City
Posted on
If you like local parks and working with your hands, we could use your help! Join us on September 21st to help build a "pocket park" greenspace on a vacant lot in the Clark-Fulton/Stockyards neighborhood—a project envisioned by a resident there.
This project is a part of an event called Rally CLE, organized by Building Hope in the City. They have identified residents who desire to see their community improved, and who have submitted project ideas to see this realized. Volunteers from churches will partner with these residents to help implement their ideas.
Parkside Westside is providing the funds for one resident's project, and we're looking for 15 volunteers who are willing to serve from 9am-5pm on September 21st. Please click the button below to sign up. By coming alongside residents, we can help them achieve their goals and shine the light of the Gospel as we work!