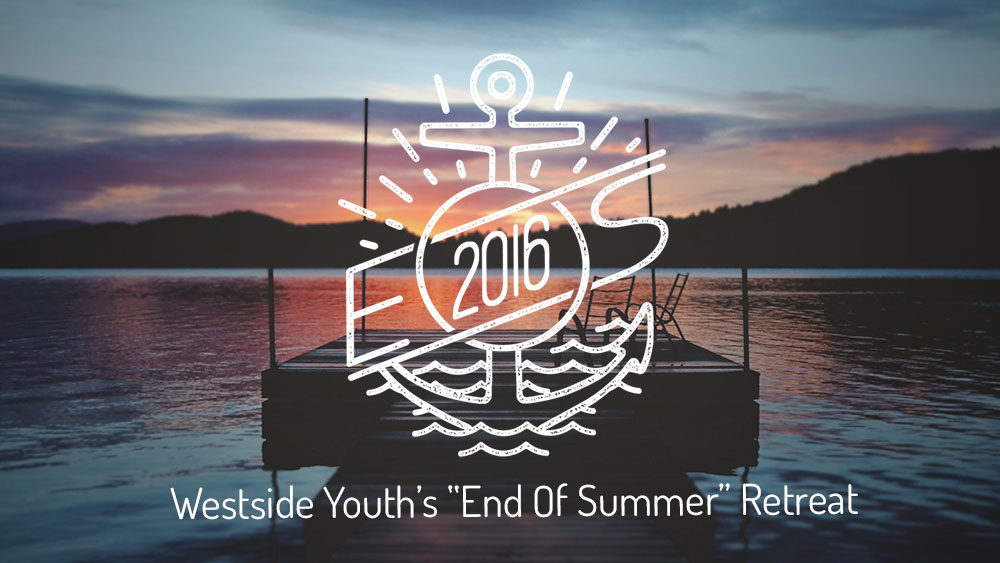 Reflections from EOS 2016
Reflections from EOS
This past weekend, Emma and I drove a group of 12 students to Chautauqua Lake in western New York for Westside Youth's first End of Summer (EOS) retreat! Highlights from the trip include kayak races (and the bailing out of a few tipped kayaks), a giant slip 'n' slide, and a variety of goofy games like giant Jenga and life-sized Banagrams.
Our guest speaker, Pastor Jon Cameron, joined us from Parkside Church in Bainbridge, and taught from Hebrews 6:19 and Matthew 7:24-27 which helped the group think about what it means to live a life anchored in Christ. The students spent time around campfires talking about how to apply God's Word to their daily living.
Emma and I were most excited to see new friendships forged among all the students in a fun and Christ-centered context.
If you have a student who is interested in youth ministry at Parkside Westside, please send them to our next Neighborhood gathering on September 11th. We'll meet from 6:00-7:30pm at the Carter's home in Bay Village. To learn more, please visit our website.
Godspeed,
Nate Vogel
Pastoral Team